Seamlessly access all your favourite Ethereum dashboards in one convenient location. Monitor the latest network stats, keep an eye on Ethereum staking, and even monitor your favourite wallets, with plenty more features coming soon!
📈 Network Stats(powered by Etherscan)
Keep an eye on the latest price and gas stats for Ethereum Mainnet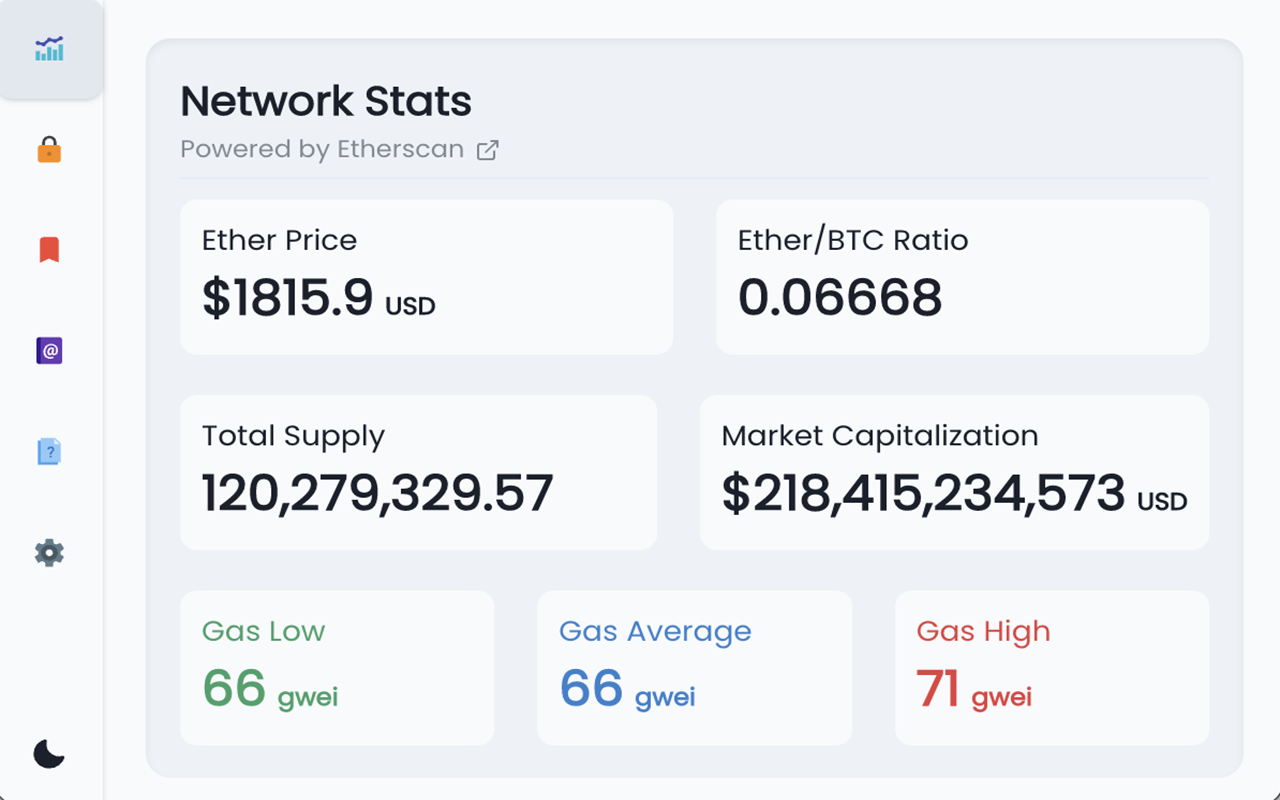 🔒 Staking & Withdrawals (powered by Beaconcha.in)
Check the latest stats on the Beacon Chain, including deposit/withdrawal queue, total validator, and total staked ether.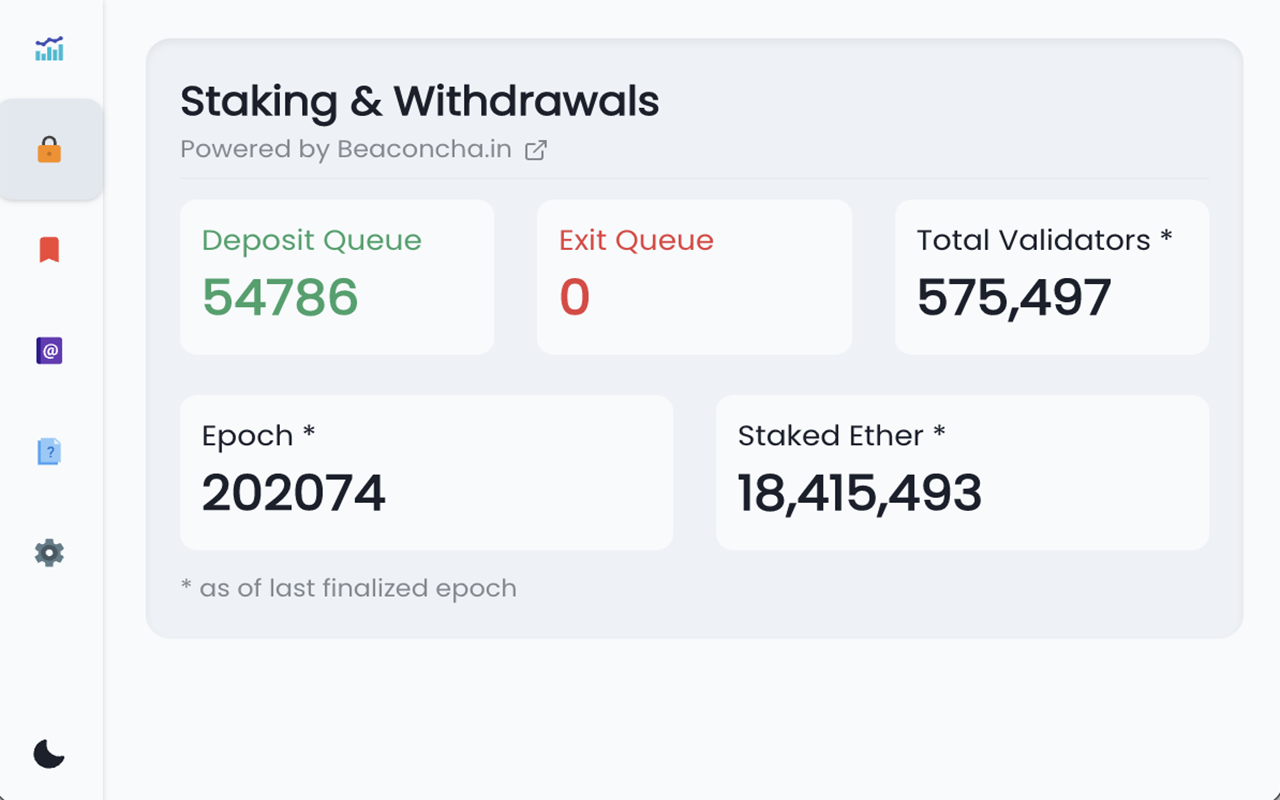 📚 Ethereum Dashboards (powered by ethdash.xyz)
ethdash.xyz is now even closer, with all of your favourite dashboards available in a handy chrome extension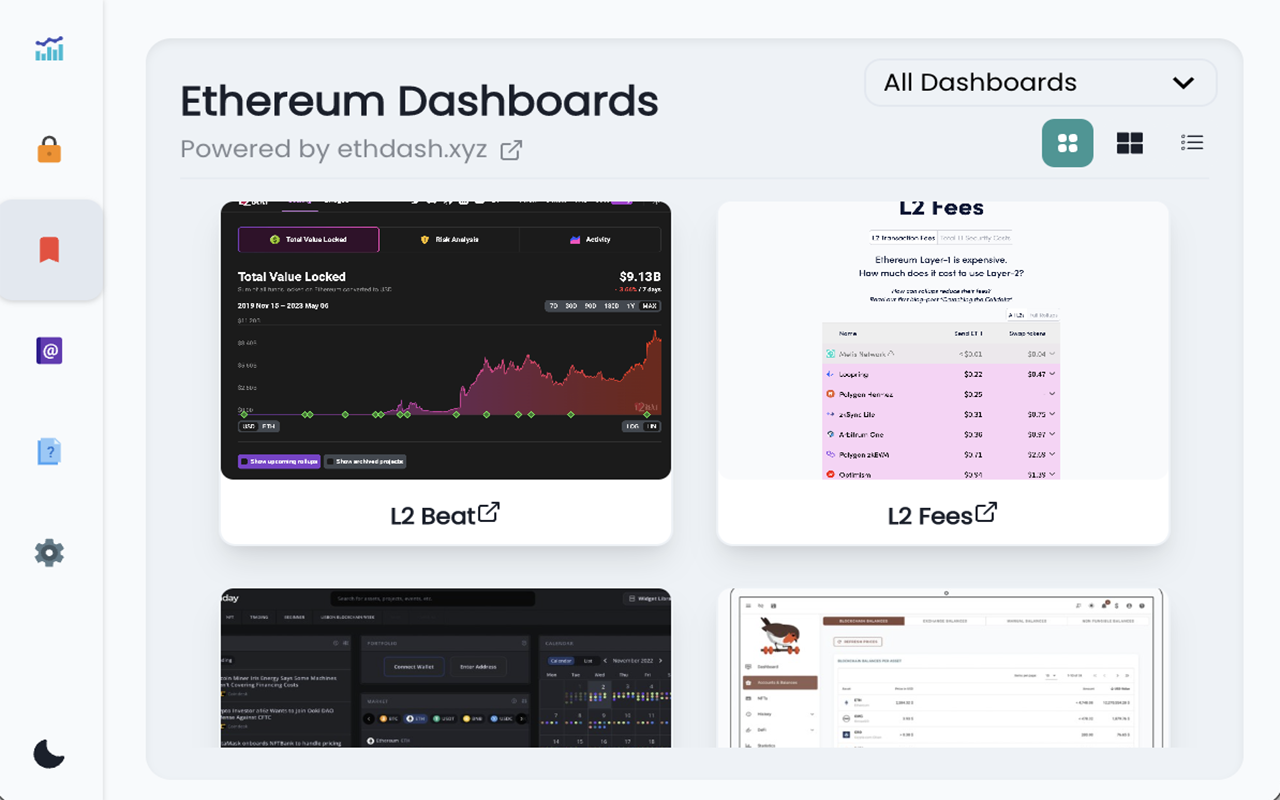 📓 Address Book
Keep track of all those random wallets and smart contracts that you regularly look at. If you hit the `Open` button, you can view them in Etherscan, OpenSea, and various Layer 2 explorers. For the developers and testnet-ers out there, you can also enabled test networks in the settings tab.